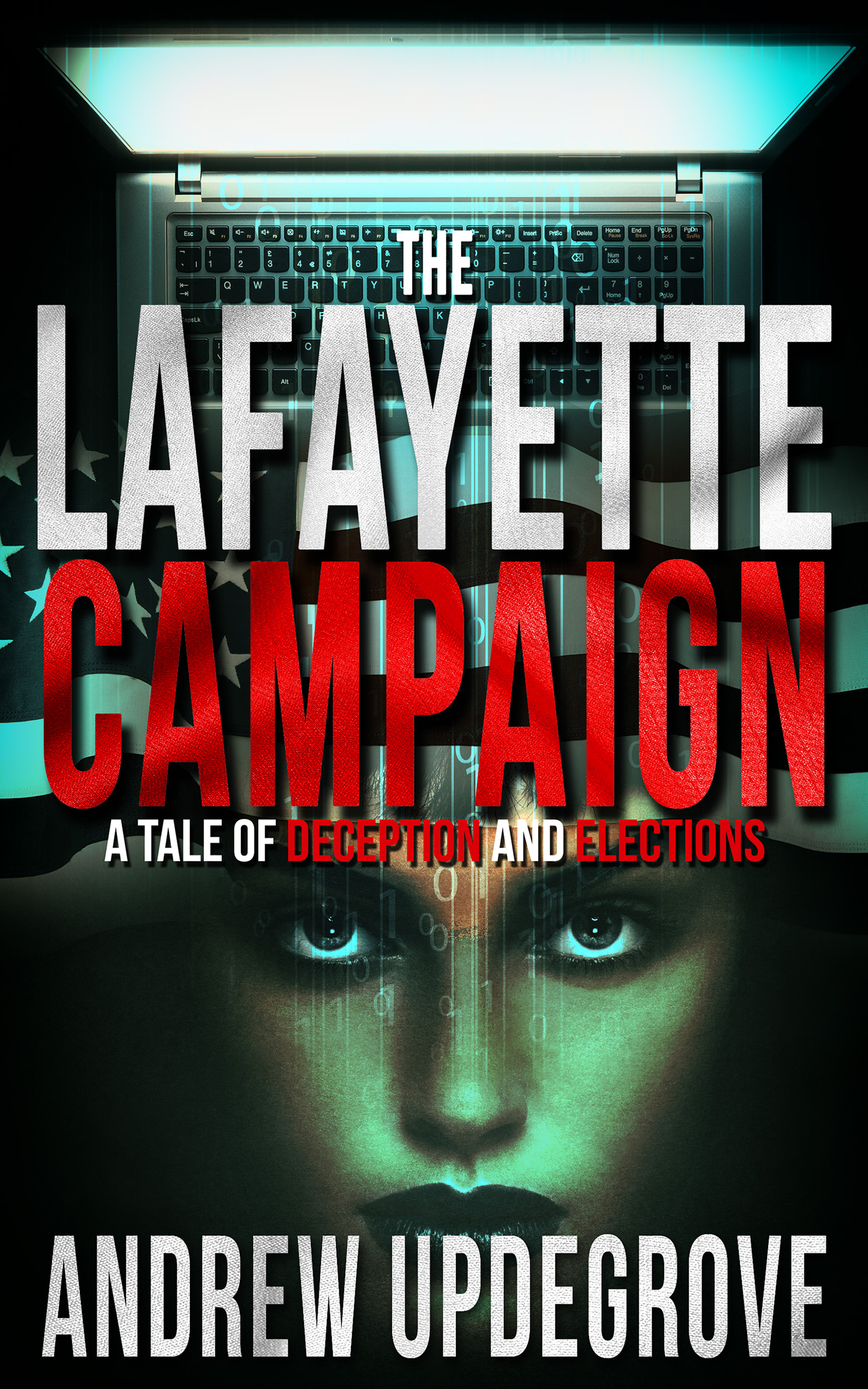 America is rushing headlong into another election year, but something is wrong – the polls don't match reality. It's up to cybersecurity super sleuth Frank Adversego to find the Black Hats who are trying to hack the presidential election, and stop them before they do.
The action begins when a nameless government agency recruits Adversego to find out who's manipulating the polls – but he soon learns that the voters' ballots are the hackers' next target. From then on, it's a race against time to see who will stop who as the presidential election – and Adversego's life – hang in the balance.
In this latest Frank Adversego thriller, you'll meet a scheming Native American casino manager, a scrum of presidential candidates too incredible to be believed anywhere outside of a real American election, a former Secretary of Defense who will stop at nothing, and an attractive French hitchhiker that Adversego rescues in the middle of a desert, and soon wishes he hadn't.
The Lafayette Campaign provides a satirical take on American politics and our infatuation with technology that will make readers pause and wonder: could this really happen?
Buy The Lafayette Campaign in print or eBook
format from your favorite distributor:
Updegrove brings a rare combination of drama, satire and technical accuracy to his writing. The result is a book you can't put down that tells you things you might wish you didn't know.
Adm. James G. Stavridis,