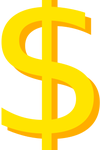 Over the last ten years, literally hundreds of services have sprung up that send daily newsletters featuring discount and free ebooks to subscribers. The king of them all is BookBub, with millions of subscribers. Unfortunately, unless you've written a real best seller, it's almost impossible to get them to accept your book (and if they do, it will set you back as much as $1000 for that one-shot ad). The good news is that out of all the rest, there is a very small handful of services that can help you sell lots of books. The key is to figure out which they are, and what type of promo to run. Read on, and I'll share what I've learned through running hundreds of ads over the past two years with scores of these services.
In order to find out which sites can produce, whenever I tried a new service, I ran it alone at a time I wasn't doing any other significant promotion. And two cautions before I go into the results: first, each of my books is a thriller. Your results may vary if you are in another genre. And second, it's a dynamic marketplace, with many services rising and falling in effectiveness all the time.
With that by way of introduction, here we go:
– 99 cent sales no longer make sense in comparison to free promotions. Unless you're on BookBub, they won't usually recover the fee, or generate many new fans. More to the point, a good free promotion will pay for itself many times over through paid sales in the next couple of days plus kindle reads, which will stay elevated for up to a month
– in order to get a good result, you need to get at least 1000 downloads. By "a good result," I mean meaningful (and perhaps any) follow on paid sales over the next few days, and lots of page reads. A free sale with over 1000 downloads should pay back several times
– there are only three services I've found (BookBub aside) that will usually yield 1000 – 1800 downloads in my category. They are Freebooksy, RobinReads and ENT (lately not as well), in that order
– Running on two of these, and adding a couple of other, cheaper, lower tier providers the same day can take you much higher.
– My last ad, one week ago, ran on Freebooksy, plus ENT, BookCave, Choosy Bookworm and Fussy Librarians new free newsletter yielded 4,350 downloads, bringing it up to #4 in Suspense and #6 in thrillers, as well as #1 in several sub categories. The total cost was $160, and has already paid off, plus yielding two 5 star reviews already
– For each of my books I run an ad on the three top services every 4 to 5 months and don't bother with any of the smaller services at all anymore, except sometimes to coincide with one of my main promos, particularly if I have a discount coupon
– FKBT used to be good for paid sales, but they've gone all in on free promos, and lowered their standards in doing so. I only get 300 – 400 downloads through them now, so I may add them to one of the three above, or with another middling site like OHFB, but not as a stand alone
– one way to get a quick idea which services can produce and which can't is to check the site's rank at Alexa.com. A good site will rank high, maybe as high as 20,000 in the US. A bad one will be 800,000, or in the millions.
– I haven't experimented with multi-day sales that much, but my sense is that you'll do better running one day sales periodically rather than straight
– A major, and sometimes overlooked, advantage of free promos is that they will reliably generate more reviews – not huge numbers, but a good promo may yield from a couple to half a dozen
– Disregard figures that include numbers of FB and Twitter followers. Those channels don't produce and often the numbers aren't "real"
– Ignore offers to post ads at sites. They don't produce.
– Ignore Twitter only services.
– In short, only the daily newsletters produce well, and for thrillers, at least, only a few produce well
– BookBub ads can be highly targeted, but are still way too expensive to produce worthwhile results
So, to summarize, what I've found is that it's a waste of my time and money to bother advertising with more than a small handful of daily promo email services. For some genres, like Romance, there may be additional sites that produce. It may be, also, that for some genres, FB and Twitter might work, but other research suggests otherwise.
So the good news, in my experience, is that free promos on really good daily newsletters are the easiest, most efficient, most cost-effective way for an author to sell books. The bad news is that there aren't enough of them.
Here's the book I mentioned above. You can find it at Amazon

here