For Authors (and readers, too)
This blog is primarily intended for anyone who is self-publishing, thinking about self-publishing, or just curious about what it's like to be an author during rapidly changing times. Whenever you visit here, I hope you'll share your own comments and thoughts, so that we can learn all learn as much as possible from each other. If you'd like to read my current work in process (and much more), I hope that you'll become a Friend of Frank.
---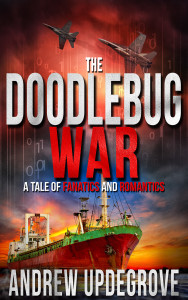 Yesterday was the big day – fifteen months after tapping out the first few words of my latest satirical, political, cybersecurity thriller, I uploaded the files for Frank Adversego's third world-saving adventure. This time around, the villains are an ISIS-like terrorist group that's been even more successful at gaining ground in the Mideast. Now they threaten to bring the Western world to its knees.
Like the first two books, everything in the book is technically accurate and could actually happen. Frankly (no pun intended), this book scares the hell out of me. The reason? There seems to me to be little doubt that some day, perhaps as early as tomorrow, just such an attack will actually be launched. read more…