For Readers (and Authors, too)
This blog is for anyone that reads my books, as well as for anyone else who is self-publishing, thinking about self-publishing, or just curious about what it's like to be an author during rapidly changing times. Whenever you visit here, I hope you'll share your own comments and thoughts. If you'd like to know whenever I post a new entry, please type your email address into the box in the right-hand column. And if you'd like to read my next book as I write it (and much more), I hope you'll also become a Friend of Frank.
---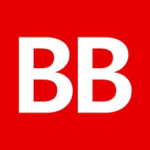 I expect that just about every author knows about BookBub, the 90,000 pound gorilla of daily discounted book emails. There are over a hundred on-line advertising platforms that can offer an author from 10,000 to a few hundred thousand daily subscribers across all genres. But BookBub dwarfs them all – and perhaps all of the combined – with its more than 7.5 million subscribers.
Equally importantly, instead of including dozens of books every day in each of its genre emails, it includes. The result is that in my genre (thrillers), an author BookBub accepts can expect an average of 3,000 downloads of a book priced at $.99 (and over 30,000 if it's priced at free), and many more over the days that follow, due to the way Amazon's algorithm works, and the fact that at least some readers will go on to read other books by the same author. And while BookBub is not cheap ($863 in the case of the fee I just paid), the downloads alone on the day of the sale should cover the cost.
So what's wrong with this picture? read more…