For Authors (and readers, too)
This blog is primarily intended for anyone who is self-publishing, thinking about self-publishing, or just curious about what it's like to be an author during rapidly changing times. Whenever you visit here, I hope you'll share your own comments and thoughts, so that we can learn all learn as much as possible from each other. If you'd like to read my current work in process (and much more), I hope that you'll become a Friend of Frank.
---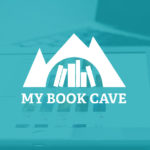 The book promotion landscape is vast, confusing and opaque. Worse, almost no service providers provide any metrics to inform an Indie author whether the provider's service will produce books, or simply transfer promotional dollars from the author's pocket to the service providers (in most cases, it's the latter). Given that sad truth, I'm pleased to see that MyBookCave continues to innovate and impress (more on which below). One of their new services – free to authors (!) as well as readers – is a group promotion involving books by multiple authors (11 in the current case, including one of mine).
In this service, readers can ask to have as many of the included books delivered to them for free, and the authors and MyBookCave together promote the heck out of the list. When the dust settles, lots of readers have lots of free books, the participating authors have lots more readers, and MyBookCave has added lots more readers on its subscription list. Good for all concerned, wouldn't you say? If you'd like to request some of those books right now, here's the link. And (ahem) don't miss that fascinating book in the second row called The Turing Test. read more…