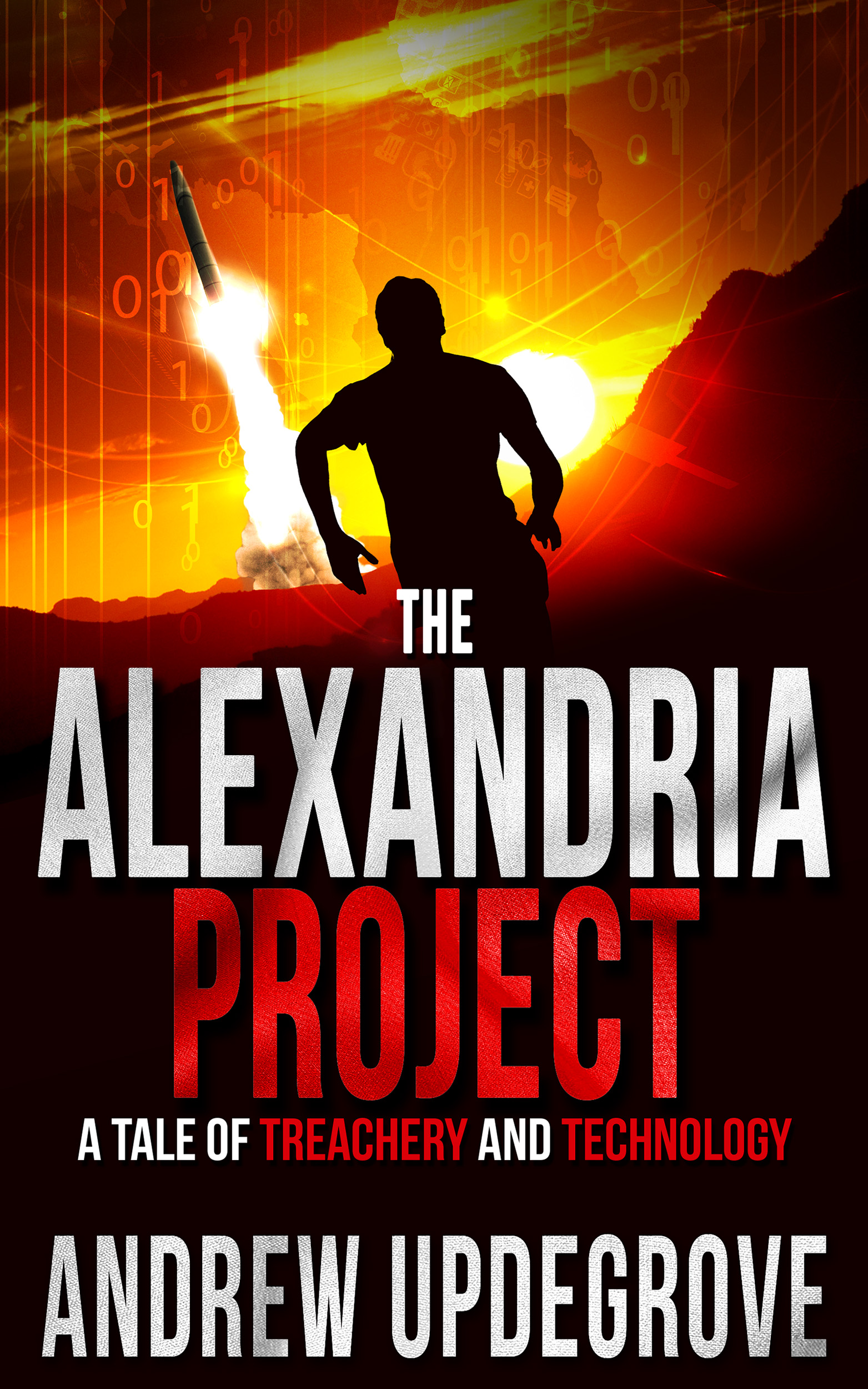 "Thank you for your contribution to the Alexandria Project" is the message cyber attackers leave behind as they delete crucial data from computer networks across America. It's not long before the nation is on the verge of collapse as unknown assailants take down Wall Street, the transportation system, government agencies, and the rest of the infrastructure upon which our internet-based economy depends.
As the public outcry builds, Frank Adversego, a brilliant but conflicted cyber security expert, finds himself under suspicion and trapped in a power play between the FBI and the CIA. Only by tracing the Alexandria Project back to the source can he clear himself.
What follows is a fast-paced, satirical tale of cyber sleuthing, international espionage, and nuclear brinksmanship that accurately portrays our increasing vulnerability to cyber attack. The shocking conclusion will leave you ready for the next Frank Adversego thriller – and concerned about where our headlong rush into the Internet Age is leading us.
Buy The Alexandria Project in print or eBook format:
A great read for the beach or the bomb shelter: The sign of a good thriller; each step taken is a logical outcome of the event preceeding, until you realize you are way down the rabbit hole and nothing is what it had first appeared
Outstanding Thriller: I frequently read thrillers. Some are good, some are very good, some are excellent. A few I can't put down.
Great all-around novel: A novel that could be pulled from today's headlines, but so much more fun
Thriller or Horror? What an amazing story and an eye-opener! I don't know whether it should be categorized as a thriller or a horror story
Delightfully Unpredictable! The story moves so nimbly that it's final twists are startling
A Great Way to Spend a Dark and Stormy Weekend: Andy Updegrove reminds me of Michael Crichton, an author who was able to both entertain and educate at the same time
Clever, Gripping, Entertaining: I loved Frank, a wonderfully flawed genius who I warmed to immediately
Great thriller: In the spirit of Vincent Flynn and Tom Clancy, this cyber-security thriller is a great read. Compelling characters, great detail and an an unsettlingly plausible scenario add up to a real page-turner
Great Read: This is a very well written, highly engaging story. The scary thing about it is that the entire plot is far too possible to come to life
The Alexandria Project is fiction that cuts close to the bone. But where George Orwell envisioned 1984 from the safety of thirty-five years out, the future that Updegrove describes may already be upon us. That's what makes it dangerous, and that's what makes The Alexandria Project an important as well as riveting read.
—Dan Geer